Accueil
|
Replay
|
Musique
|
Absolument Dance
|
Shakatak "Down On The Street" (1984)
Shakatak « Down On The Street » (1984)
date 18/01/2023 - 13:36 | micro_reportage Gilles Ravarino
Un groupe dont le nom pose bien des questions sur sa signification : Shakatak. On va s'en tenir à leur plus gros succès « Down On The Street » en 1984.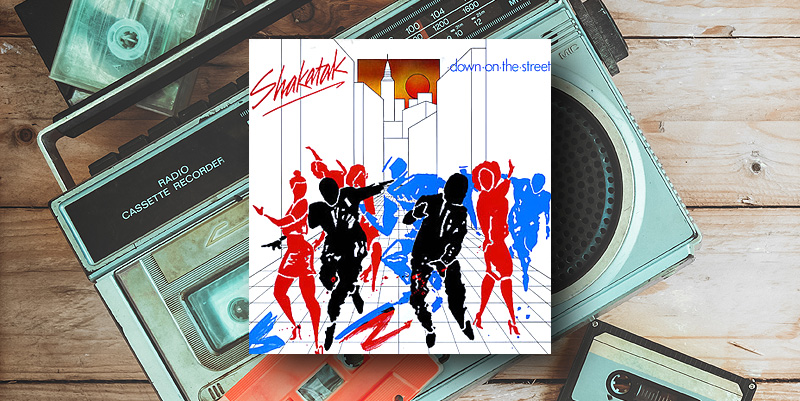 Shakatak "Down On The Street" (198…
Shakatak "Down On The Street" (1984)
Shakatak a toujours eu un statut particulier, considéré trop jazz pour certains ou trop funk pour les autres, Shakatak vient du Royaume-Uni et débute avec les années 80, offrant un mélange de morceaux jazz, underground et dansants plutôt funky, leur ouvrant les portes des classements et généralement soulignés par des mélodies au piano. Les succès s'accumulent ainsi qu'une jolie réputation surtout au Japon où ils sont adulés, n'ayons pas peur des mots.

En 1984, changement au sein du groupe avec la chanteuse qui plie bagage. C'est Jill Saward, une choriste de la formation qui devient LA voix et le visage principal. Ce changement s'accompagne d'un son plus orienté discothèque, tout en gardant son côté sophistiqué. Et c'est ainsi que le groupe sort « Down On The Street », une ode à la vie nocturne, à la fête !

Le morceau devient leur plus grosse vente de disques, et leur permet pour la première fois d'être classé aux États-Unis. En France, « Down On The Street » atteint quand même la 25ème place. Un record chez nous !